5 Healthy Plant-Based Breakfast Ideas for the Weekend
Updated: Jan 25
Whoever said that breakfast is the most important meal of the day was onto something. Breakfast is so popular that many places offer all-day breakfast options. And it feels like brunch was invented only so we can enjoy breakfast a little bit longer.
What's more, if you are going to skip a meal, it most likely will be lunch not breakfast, right?
Lack of time is often the main reason why you may not eat breakfast on weekdays. That is why the weekend is a perfect time to flex your cooking muscles. So, read on to find out some healthy plant-based breakfast ideas you can prepare in no time!
But before we dive in, if you need to eat more veggies and don't know where to start grab my FREE guide 5 easy steps to start a healthy plant-based diet. Eating healthy is easier than you think with simple, easy-to-follow steps! Click here to get it now.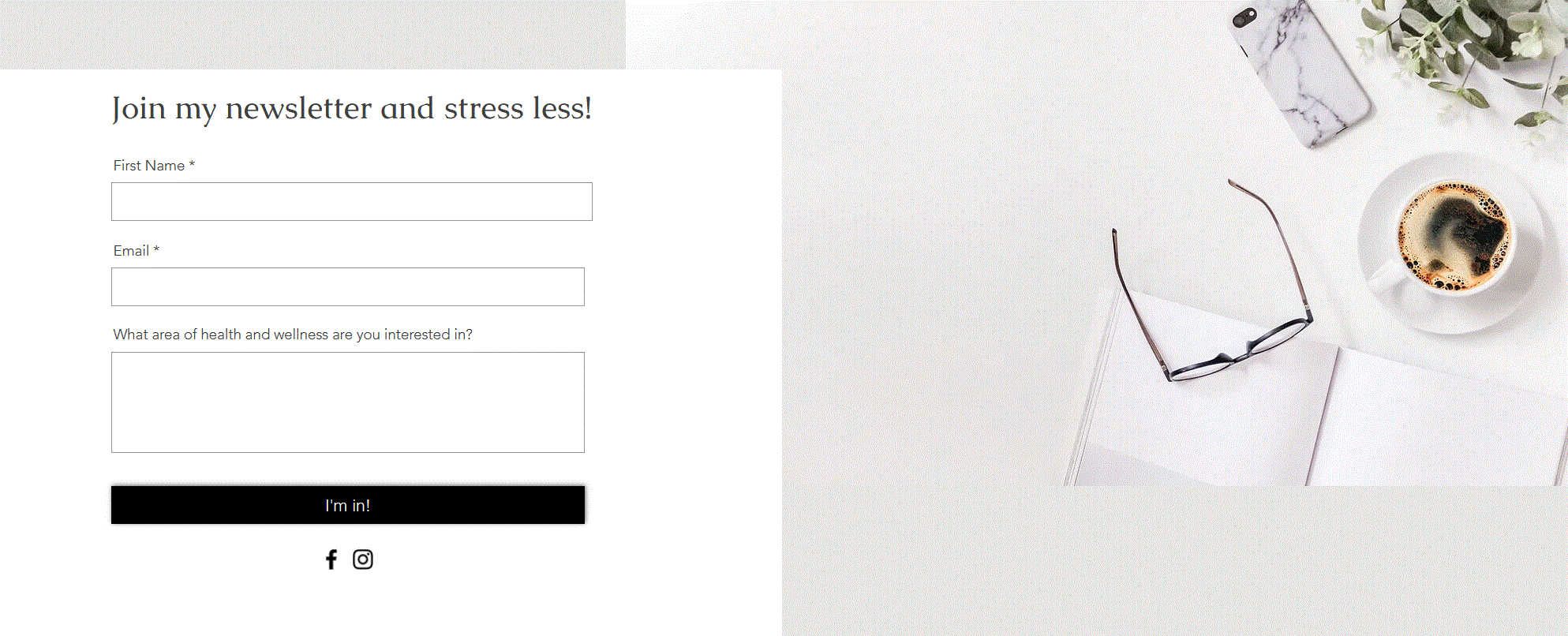 Why You Shouldn't Skip Breakfast
I used to have an on-and-off relationship with breakfast for a really long time. When I was 15, I started drinking coffee for breakfast. Because coffee kills appetite, I never really got around to eating breakfast.
In my twenties, I was a busy student and simply didn't have the time or sometimes didn't remember to eat breakfast. Or most likely I was still too hangover from the night before to think about eating anything.
In my thirties, my mornings have been all about stress, overwhelm and lack of time. But as I get older, I appreciate the many benefits breakfast offers.
The main reason you should eat a regular breakfast is to manage your weight. Yes, you may go on different diets, and you may try different methods, but the keep your weight stable you must eat breakfast.
When you deliver healthy fats and complex carbohydrates you will have energy, both physical and mental, to stay focused and productive. And when you start your day by giving what your body needs, you will finish your day feeling accomplished.
Also, did I mention that to beat the daily stress and overwhelm healthy eating is the cherry on the top?
The trick though is to eat a healthy breakfast. Forget the sugar-coated cereals or yoghurt and muesli. To keep your weight in check and to deliver all the nutrients and minerals your body requires to function you need vegetables for breakfast.
When I heard this for the first time from a prominent nutritionist many years ago, I was taken aback. Vegetables are associated with dinners but are not something you would have for breakfast. However, as you embrace the plant-based diet lifestyle, it becomes a meant-to-be!
When I made the switch to include vegetables in all my vegan breakfast ideas, I not only cut down on sugar consumption, and regulated my weight, but also got more energy. I've been following this idea for so many years now that I can't imagine breakfast without my veggies!
And in this blog post, I'll help you do the same. Here are 5 plant-based breakfast ideas to try:
#1 Sweet Potato Rosti
My favourite way to eat a sweet potato is in a form of chips. However sweet potatoes are a very versatile vegetable. They are also packed with fibre, vitamins and minerals as well as are full of antioxidants called beta carotene.
You can get sweet potatoes all year around and they are usually pretty cheap. They also take much less time to cook than white potatoes making them a great option among our plant-based breakfast ideas.
To make the rosti grate raw sweet potato, add chickpea flour, fresh (or dry if you don't have fresh) curry leaves, chilli flakes, salt and pepper to taste. Fry them in coconut oil for some extra addition of healthy fats and added sweetness.
Serve the sweet potato rosti with a green salad on a side and a slice of fresh fruit.
#2 Portobello Mushroom
Your body converts healthy fats and carbohydrates into energy. However, it is important to deliver enough proteins too. That is why having mushrooms in your meals is a great option.
This vegan breakfast idea has fried portobello mushroom as a star. I always fry mine with fresh black pepper and in macadamia oil because the oil gives the mushroom a nice nutty flavour.
Place the sauté portobello mushroom on a nice salad. To make the salad add leafy greens such as lettuce, kale and spinach, add cherry tomatoes, fresh cucumber, sunflower seeds and pepitas. I also like to add a slice of fruit on the side such as melon, watermelon or peaches.
The sweetness from the fruit offsets the bitterness of the leafy greens. And the portobello mushroom delivers plant-based portions. Sprinkle with fresh herbs and lemon juice.
#3 Stir Fry Broccoli
There are a lot of health benefits of broccoli so you should be adding it to your vegan breakfast. What I love the most about broccoli is how easy it is to prepare and cook.
Chop the broccoli florets, and sauté in coconut oil with chopped fresh ginger, turmeric, garlic and chilli. Sprinkle sesame seeds and voila! The whole meal prep time is less than fifteen minutes.
I like to serve the broccoli with green salad, sautéd mushrooms and spinach and a slice of grapefruit on the side.
#4 Vegetable Pancake
If you are just starting out with your plant-based lifestyle or cutting down on sugar, the first thing that you may miss is pancakes. I must confess but I have never been a big fan of traditional pancakes. In my family home, we ate them with white cheese, but they still tasted sweet.
However, I love the vegetable pancake! As you guessed, it's packed with vegetables, and you can style them in any way you wish.
I make them in Mexican style. For the filling use red onion, yellow capsicum, cherry tomatoes, broccoli and kidney beans. Fry the vegetables with cumin, smoked paprika and chilli.
To make the pancake you need chickpea flour, water and a dash of turmeric powder and black pepper. Mix together and fry the same way you would fry a pancake.
Once you have the pancakes ready, fill them up with your vegetables and add fresh coriander on the top.
#5 Zucchini Bread
I very rarely eat what is traditionally known as bread. However, what I love is a loaf that is made of vegetables. And my favourite is zucchini bread.
The bread is very easy to make, and you can always top it up with vegan butter, fresh avocado or tomato.
To make the bread you only need flour, coconut oil, plant-based milk (I use almond milk), baking powder, flax egg and of course zucchini (grated). I always add a dash of cinnamon, fresh resins, walnuts and vanilla extract. But you can get creative and add other spices or even fresh herbs.
This bread is free of refined sugars. And you can swap the flour to be gluten-free if you wish.
How to Get Started With Plant-Based Breakfast
Eating regular breakfast will not only help you to manage your weight, but it will also ensure that your body has enough energy to carry you through the stress of the morning.
Eating healthy means including vegetables in all your meals, and especially in your breakfast. And if you are just starting out with your new eating lifestyle, those plant-based breakfast ideas will get you moving.
So, which one are you going to try for your next Saturday breakfast?
Ready for the next step? If you need to eat more veggies and don't know where to start grab my FREE guide 5 easy steps to start a healthy plant-based diet. Eating healthy is easier than you think with simple, easy-to-follow steps! Click here to get it now.